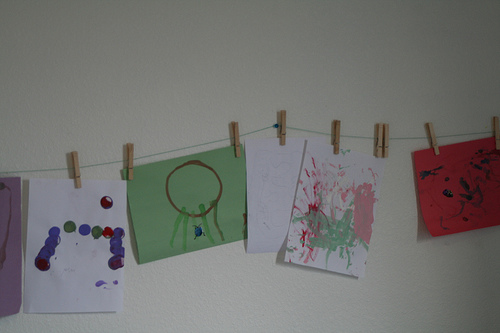 My wife is a genius. But we all knew that already. A few weeks ago she spent about $2 and made one little bedroom much more colorful and one little boy much happier. Here is how she did it.
Amber took a few thumbtacks, about 15 feet of embroidery floss and a some clothes pins and Voila!  Instant art gallery.
Wesley loves it. He puts his new pictures up on the wall and gets excited showing me his artwork.  He even uses one of the clothespins to hang Baby Bat upside down at night.
Tags: Amber, Art gallery, Wesley