On Thursday night we setup the tent and had ourselves a little camp out. By "ourselves", I mean myself, Wesley and Jillian. Amber and Redmond slept in their beds in the house.
Here we are testing out the sleeping arrangments.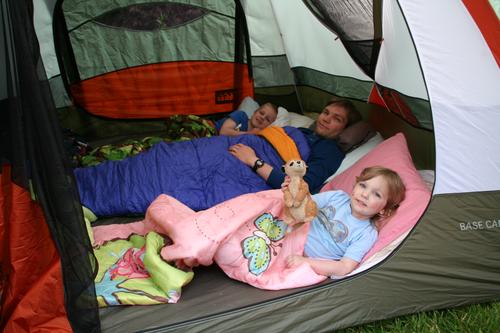 And what would a camp out be without S'mores?  We didn't have a campfire, but the grill worked just fine.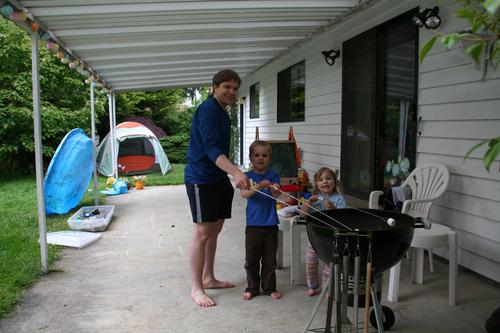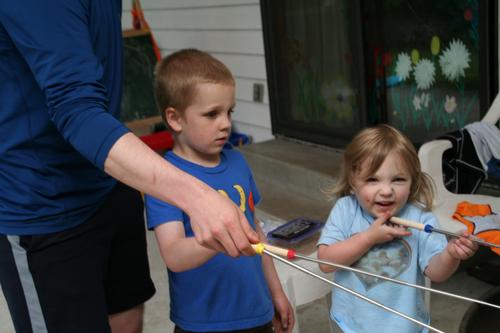 We thought we'd taught the kids how to eat. You know, mostly with the inside of their mouths. We were wrong. They promised some of the marshmallow went in.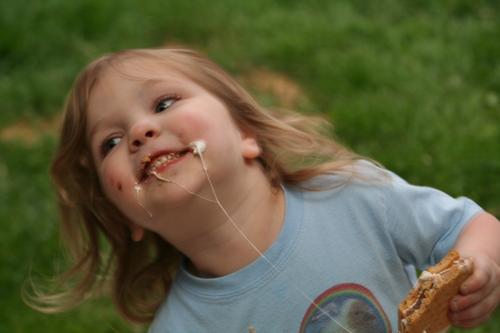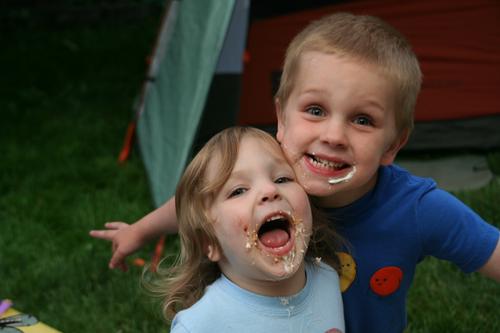 To their credit, and to my surprise, they both slept in the tent all night long. It rained pretty hard (and constantly) shortly after we got in the tent, but we all stayed dry. They really had a good time and are ready to camp out again.