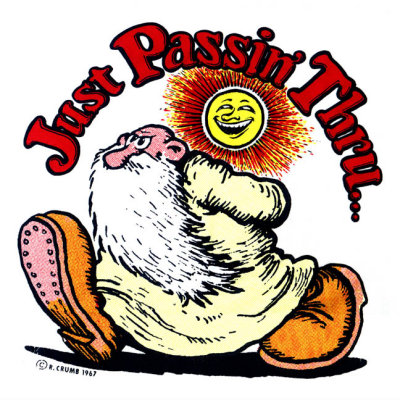 Dave Thomas (no relation to the Wendy's guy) was my 7th and 8th grade science and algebra teacher.  He taught me a lot.  He was smart, funny and really just a nice guy. He had flaming red hair in a long ponytail and a beard to match.   He was in his late twenties or early thirties when I went to Cascade or as he said since he was born on leap day he was looking forward to his 8th birthday.  He loved Mr. Natural (an R Crumb character) and if you did really well he had a stamp he would use on your paper.
He was already suffering pretty badly from Parkinson's (I believe) and the deterioration was noticeable even during the two years I was there.  He played basketball everday at lunch, but moved very slowly.  He had a smooth shot though and could beat just about anybody at H-O-R-S-E.
So Happy Birthday and "Stop that Crap!" (inside joke).
Tags: Cascade Middle School, Dave Thomas, Mr. Natural, Sedro-Woolley, washington