Take a look at this motley crew and then subtract about 20 years. That picture in your mind is what we'd have look like the last time we all went together on the Santa Train on the Lake Whatcom Railway in Wickersham. We haven't changed a bit, have we?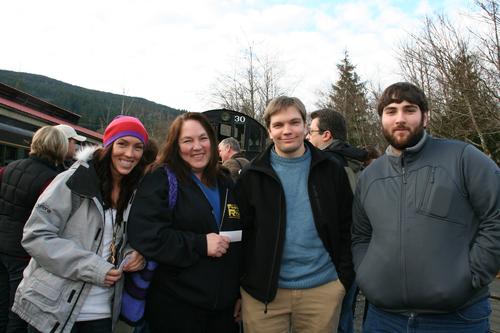 Of course, it wasn't just us. We had the whole family involved: Kathleen, Dave, Amber, Joshua, Adrianne, Cody, Corey, Willow, Wesley, Aidan and Jillian (I think that is roughly by age).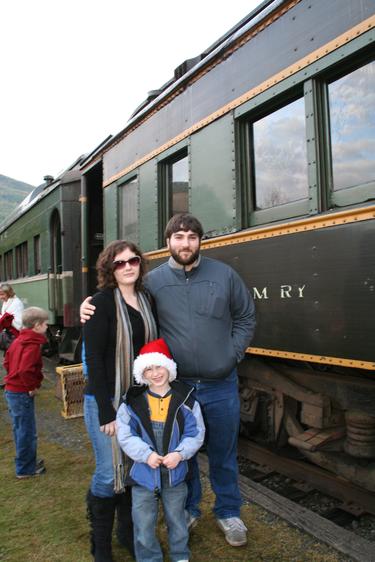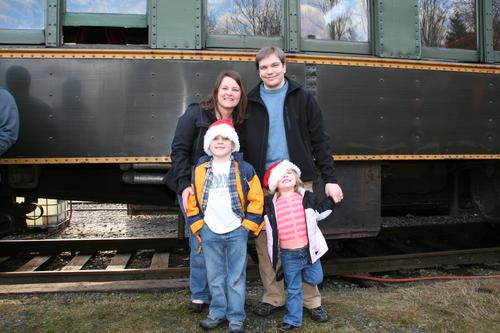 The train heads down the tracks a short ways, stops near a small waterfall and then heads back the other way. While the train is stopped the engine is moved from one end of the train to the other. So our car was the first on the way out and the last on the way back in. The perfect combination if you ask me.  The train cars are from the early 1900s and in surprisingly good shape. When we were kids it seems to me that the engine was steam and the cars were more open, but I guess things have changed a little.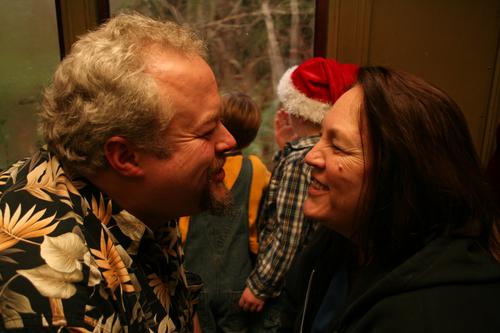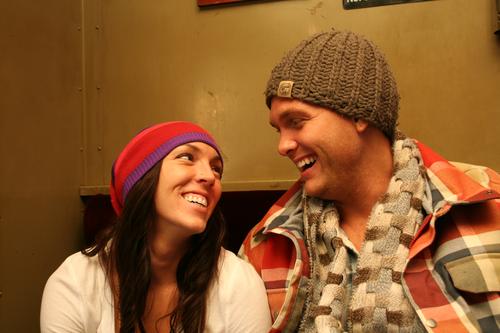 Starting at one end Santa comes down the train and sits with each of the kids. He takes their seat and does his usual thing. Wesley was really excited that he got to be the first kid on the train to sit on Santa's lap. And Jillian didn't scream at all this year!!
From the opposite end of the train as Santa comes Ben the banjo player. He plays and everyone sings carols.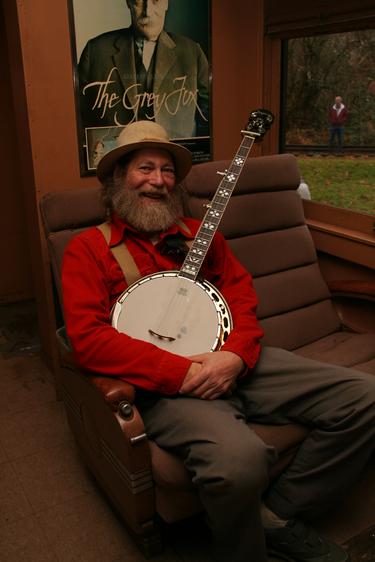 We had hot chocolate, apple cider and lots of fun.  Look at these faces and tell me they didn't have a great time.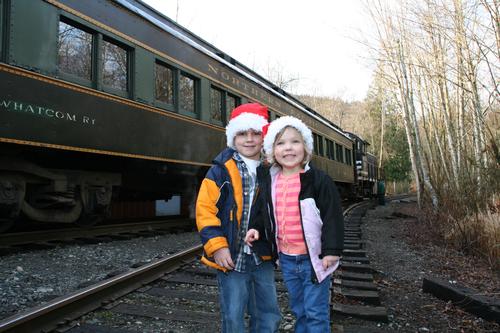 Tags: Amber, Christmas, Jillian, Joshua, Santa, Train, Wesley, Whatcom Railroad