For the second time a photo I took a few years ago of the Congress Ave Bridge and exiting bats at sunset (now the Anne W. Richards Congress Ave Bridge bats) is being used on a travel site.  This time it is the front page of the current volume of TravelMuse.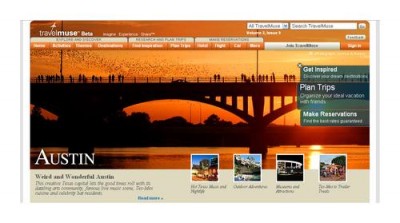 We'll get bumped off the front page when their next volume comes out, but you can still find the photo and their Austin travel page here.
The photos is used on Schmap.com as well and has been for about 2 years.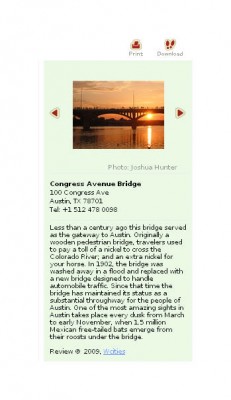 Both sites are giving us photo credit and a link to our Flickr page.  And TravelMuse even added a year to our Flickr Pro account.  Not making a living this way, but kind of fun anyway.